Political advertising is a very different animal. Understanding the difference is key to success, and we have been extremely successful with our political ads.
This great mailer spoke directly to two key election issues:
Opposing a pointless, heavy-handed campaign to restrict family boating and
Preserving the beauty and livability of Brevard County.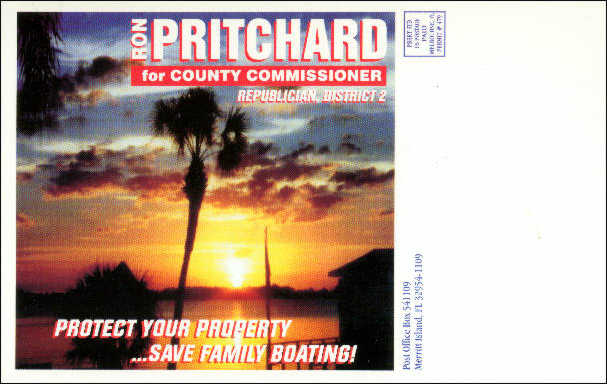 Dr Pritchard won this election decidedly.